Paul & Janet B's Railroad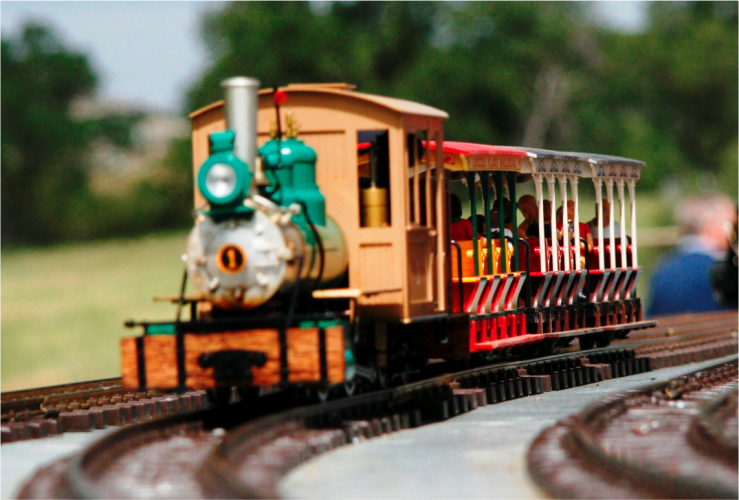 Notes: Some uneven concrete in pathways.
Our layout has changed size, location and theme several times over the 22 yrs. since I bought my first live steam locomotive. The electric one is towed the backyard and the live steam layout is between our house and the electric layout. The outside loop is 124 ft. and the inside loop is 88 ft. It is raised about 21 in. with a concrete walkway all the way around. The track is powered by two PH510 power supplies. Anyone wishing to bring equipment to run is welcome to do so. My steam table is 30 ft. by 23 ft. and raised 39 in. with a bridge to access to access the inside track. It has 2 tracks. Daylights and Cab Forwards can run on either track. Anyone wishing to bring locomotives are welcome to do so. I will have distilled water and steam oil available.