Mistiridge Narrow Gauge Railroad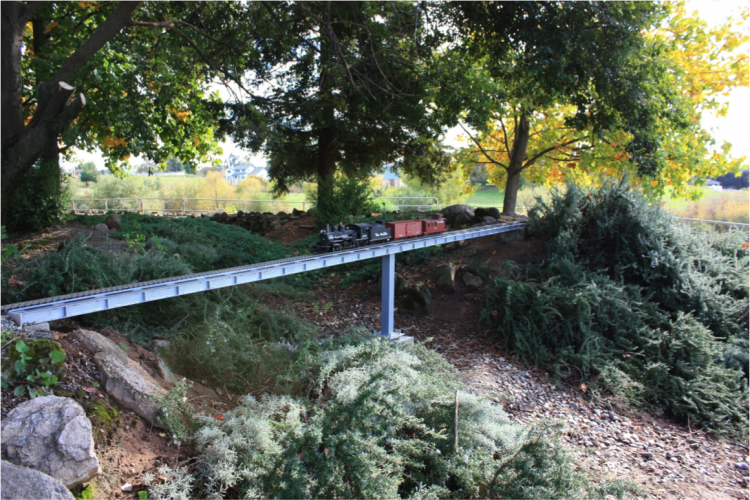 History: The Mistiridge Railroad started as a standard gauge in 1992 and evolved from a 1:22.5 scale railroad using primarily LGB equipment to a 1:29 scale railroad using USA and Aristo-Craft equipment with some Bachmann 1:20.3 rolling stock. In 2006 the Mistiridge Railroad started to convert to a 1:20.3 all narrow gauge railroad.
Layout: There are two separate layouts. One is the original on the ground layout. The other is an elevated table type layout. The on the ground layout has a 350 ft. main line run with a total of 550 ft. It features a 20 ft. deck girder bridge and an 8 ft. steel truss bridge plus several smaller bridges. The elevated layout has a main line run of 240 ft. with a total of 420 ft.
Rolling stock: Western theme steam locomotives, passenger and freight cars. Both battery powered electric and radio controlled live steam locomotives. The locomotive roster includes K-28, K-27, C-25, C-19, Mogul, 2-6-6-2 articulated locos and several shays.